Usage
CPE 135A is mainly used for making PVC window and door profile, UPVC pipes and fittings, PVC foam, PVC extrusion board, wire case, etc.
CPE 135B can be mixed with different rubbers.
Specifications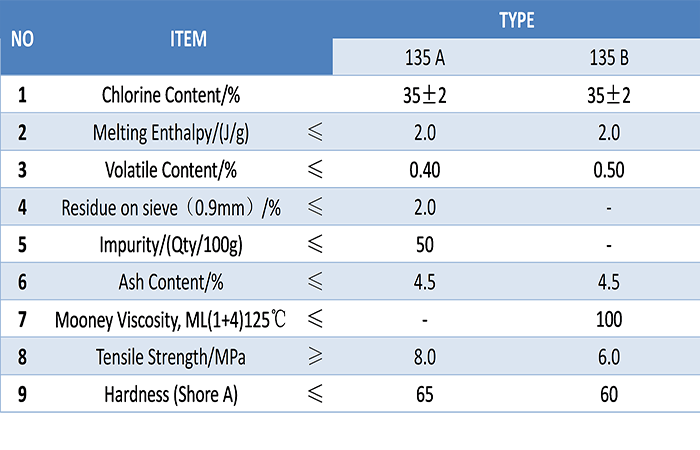 Package & Storage
Plastic woven sack with 25±0.1Kg per bag.
This product shall be stored in the warehouse which is dry and ventilated. The stack shall be strictly restricted in less than 10 bags.
Sun light and dampness shall be avoided. During its shipment, a clean and covered means of transportation, to prevent the cargo from sun light, rain drop and heat, is required.
This is a non-hazardous product with innocuity.